The name is Sesotho for "Affluence or Plenty".
It is derived from the maize belt and economic prosperity of the area.
The Nala Local Municipality is situated in the Northern part of the municipal region of the Lejweleputswa district council. The former Bothaville and Wesselsbron traditional local councils and a section of the Vetvaal transitional rural council have been combined to the new Nala local municipality.
The Bothaville/Kgotsong area is located approximately 50km south of Klerksdorp, 80 km north of Welkom and 200 km south of Gauteng. Wesselsbron/Monyakeng is situated approximately 70 km south-west from Bothaville, approximately 35 km west of Welkom/Odendaalsrus and 55 km east of Hoopstad. The major towns that form part of the Nala Local Municipality are Bothaville and Wesselsbron.
Councillor Nozililo Martha Ntema was born on the 27th January 1976 in Monyakeng, Wesselsbron .
She started her schooling at Letsibolo primary school and did her secondary School at Monyakeng High school, she completed her Grade 12 (Matric) in 1997
She went further to study at Wits Business School, studying Certificate Programme in Management Development for Municipal Finance and she also studied at University of the Free State where she obtained NQF Level 5 Individual Profile and Leadership Development.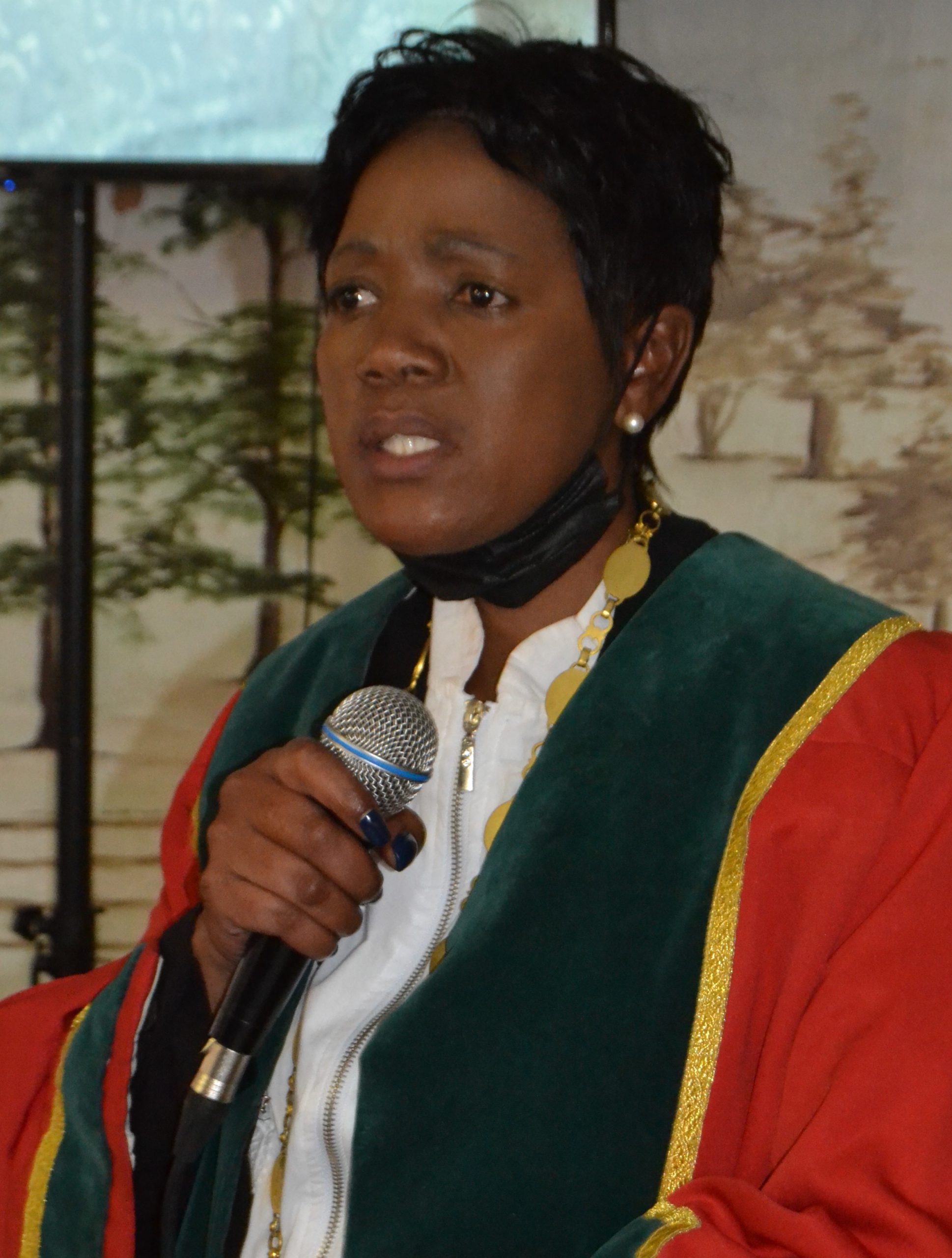 She continued with her studies at the following institutions:
Nico Lopez Political School in Cuba – Diploma in Politics.
South African Local Government Association – NQF Level 3 Councillor Development Programme. /Councillor Induction Programme.
OR TAMBO SCHOOL OF LEADERSHIP
Tools of Analysis.
Module 1: History of South African and ANC.
Module 2: Building the ANC Organisation.
Module 3: Government
Module 4: Economic Development.
She started working at Free State Parliamentary Constituency Office as Administrator from 2004 to 2006. She was appointed the Speaker of NALA Local Municipality from 2006 until 2021. She is currently the Mayor of NALA Local Municipality.
The Honourable Mayor served in a number of organisations holding key positions as a leader of the ANC and government:
2005 PEC and PWC Member Sanco Free State Province
2004 – 2006 Secretary of Sanco Monyakeng Branch
2005 – 2006 Thabo Mbeki Branch Secretary
2006 – 2007 Thabo Mbeki Branch ANCWL Chairperson
2007 – 2011 Secretary ANC Thabo Nkone Branch
2012 – 2013 Additional Member ANC Barney Molokoane
2007 – 2010 Deputy Regional Secretary of ANC Women's League Lejweleputswa Region
2011- 2019 Secretary of ANC Women's League Lejweleputswa Region
2020 To Date ANCWL Regional Coordinator Lejweleputswa.
2011 PEC Member ANC Free State Province
2015 PEC Member ANC Free State Province.
2021 IPC Member Free State Province
Current NEC And NWC Member of Sanco
2016 Salga Free State Member
2016 – 2021 Salga Chairperson Economic Empowerment and Public Employment
2006 – 2021 Speaker Nala
To be the agricultural production centre of South Africa, a self sustainable, diverse, viable and an effective municipality.
A well-governed, performance-driven municipality striving to improve the social and economical well-being of its citizen through sustainable and effective service delivery and public participation.
Nurturing
Achievement – driven and customer focussed
Learning Organisation and Loyalty
Accountability