The Urban Municipalities (Bothaville / Kgotsong & Wesselsbron / Monyakeng) are the retail water service provider and Sedibeng Water is the bulk water service provider. The allocation of the responsibilities of the Water Services Authority (WSA) to Urban Municipality, must be investigated and clarified. The proportion of the Equitable Share Revenue depends on this specific arrangement and definition of "basic services.
The bulk water is pumped from the Vaal river and treated by Sedibeng at their treatment
plant at Balkfontein.
The water quality complies with the SABS standard according the Water Service Development.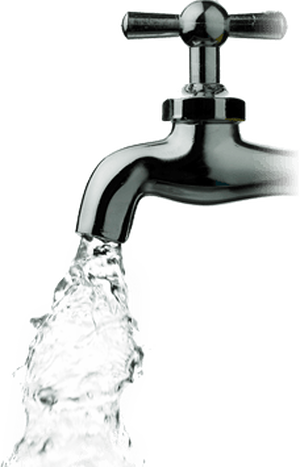 Metering and Billing and Water supply financing
Consumer with metered water connection are presently billed on a monthly basis.
Cost recovery range from 7 to 32% and is not sufficient to account for the
operational cost.
The sustainability of service delivery are therefore serious thread.
Internal funding for new development and capital projects are virtually
non-existent and the council exclusively depends on external funding.
Upgrading and maintenance of existing facilities are hindered due to the function
constraints.
Water Supply
The principles adopted by the White Paper on Water Supply and Sanitation Policy assume a context of universal human right and the equality of all persons regardless of race, gender, creed and culture. 
The policy of the Department of Water Affairs and Forestry in full support of the objectives and target of the Government's Reconstruction and Development Programme, is to ensure that all inhabitants of the area have access to basic water supply within seven years or less. 
Given that they are chosen to be the minimum needed to ensure heath, the levels of service presented below should be seen as minimum standards to be applied in publicly funded schemes unless a relaxation has been specifically approved. 
This does not mean that higher standards cannot be applied. However, there is a direct correlation between the standard of service and the cost, both in terms of initial capital and operation and maintenance. Where higher standards of services are to be provided, the cost will not normally be supported by programmes of the Department. 
Policy
The following levels of services are proposed for the area.
| | |
| --- | --- |
| | |
| | Minimum reticulation; with communal standpipes at 200m walking distance. |
| | |
Operation and maintenance of the system must be effective. The aim should be to have no more than one week's interruption per year.
Water supply schemes should ensure the availability of water for 98% of the time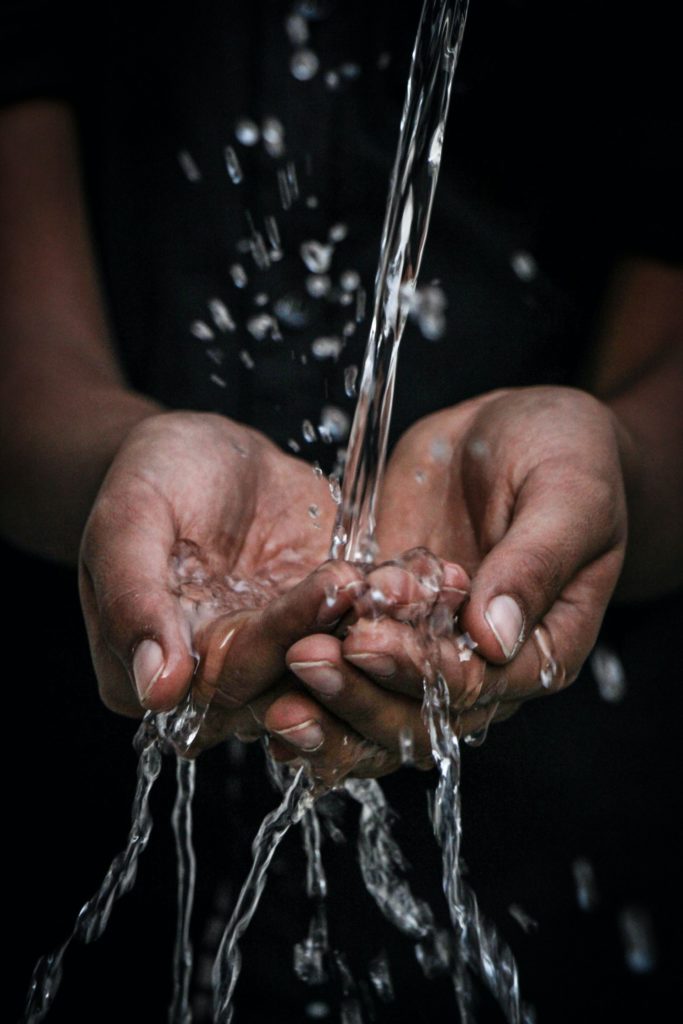 | | | |
| --- | --- | --- |
| | | The capacity of the bulk water infrastructure has been improved by the addition of the new water pressure tower and reservoir, which serve as temporary alleviation of the bulk capacity problem in the Kgotsong area. |
| | | Future development in the area will however necessitate the construction of a new 5 MI reservoir and the upgrading of the bulk supply pipeline |
| | | The existing erven in Bothaville, except the new Meyerhof extension have access to a water reticulation and all connection are metered. |
| | | No reticulation in a portion of 270 erven in Kgotsong which were planned by where no settlement has taken place to date |
| | | Recent extensions of Kgotsong are provided with a skeleton water network with prepaid communal standpipes. |
| | | llegal connections evident in zones with prepaid communal standpipes. |
| | | All remaining erven in Kgotsong have access to a water reticulation. |
| | | The majority of erven in Kgotsong are not provided with water meters. |
| | | No reticulation in the eastern part of the industrial area |
| | | Inadequate regular maintenance of the existing network. |
| | | |
| --- | --- | --- |
| | | The bulk water supply and storage capacity are sufficient for the entire urban area. |
| | | Extension 10 in Wesselsbron has no water reticulation |
| | | Only parts of Extension 11 along the road have access to reticulation |
| | | All the remaining erven in Wesselsbron have access to a water reticulation and are provided with metered connections |
| | | Extensions 12 & 13 in Monyakeng of 1 125 erven are not provide with a reticulation |
| | | All remaining 5 538 erven in Monyakeng have access to a reticulation including water meters |
| | | |